Our Community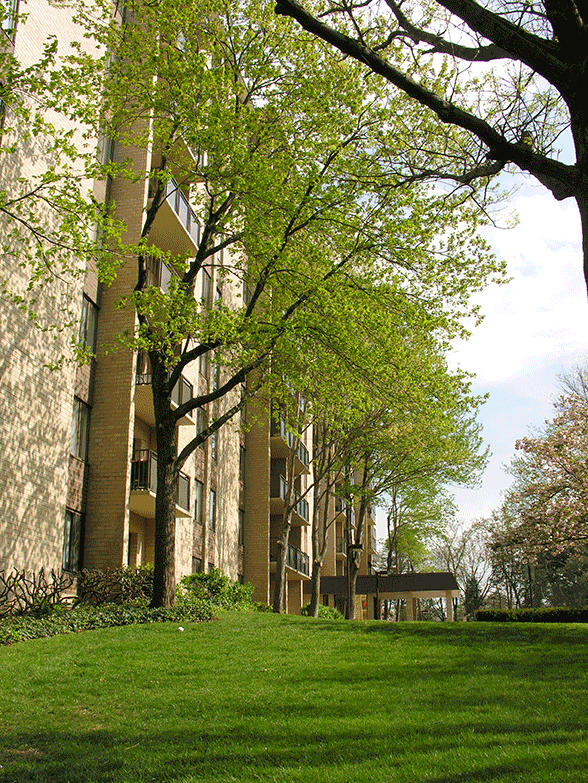 Welcome to the Woodlake Towers Condominium.
Just minutes from Washington, D.C., our community is set on a beautiful, 27-acre campus with mature trees, impeccably manicured lawns, and well-cultivated gardens bright with the flowers and colors of the season.
Our professionally managed community has an attentive staff, working 24 hours a day to care for your needs and keep our buildings and grounds in perfect order.
In fact, Woodlake Towers was awarded the 2011 Large Community Association of the Year by the Community Associations Institute, Washington Metro Chapter.
You'll also find plenty of community spirit and events at Woodlake Towers. In fact, that's what sets us apart from other condo communities.
Our Memorial Day cookout, summer picnic, jazz night, Thursday Night Bridge, investment club, and New Year's Eve party are just a few of the many activities you'll want to check out.
For entertaining, we have three party rooms that accommodate 10 to 90 guests. We also have guest rooms if you have out-of-town visitors.
Each building is surrounded by ample common grounds for get-togethers and fun activities, including a gazebo, picnic tables, and outdoor barbecues. And don't forget our pools and tennis courts!
Being so close to Washington is an added benefit of living in our community. Many of our residents enjoy going downtown for concerts and events. On the Fourth of July, you can gather on a balcony and watch the National Mall fireworks right from Woodlake Towers.
That extra sense of belonging is why so many residents love coming home to Woodlake Towers.